Regular price
Sale price
$69.00 USD
Unit price
per
Sale
Sold out
WEALTH • HAPPINESS • ABUNDANCE
Green Jade is an abundance stone, representing the flow of divine energy into the reality of one's life. It brings harmony and happiness in business and family relationships, as well as material abundance.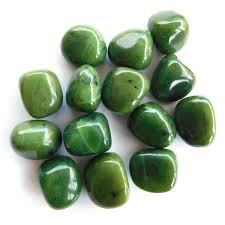 Why wear Green Jade?
1. Jade is believed to bring luck. Just like a four-leaf clover is considered a symbol of good fortune, jade is thought to have protective, lucky-charm energy.
About  Obsidian Stone:
Black obsidian is a glass-like rock that forms from volcanic lava cooling quickly. In metaphysical circles, it has the aura of absolute mystery. Its energy draws you in softly, but very deeply.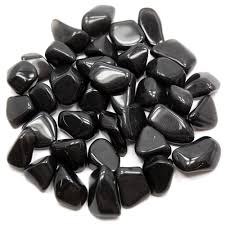 Obsidian is truth-enhancing.  A strongly protective stone, it forms a shield against negativity. It blocks psychic attacks and absorbs negative energies from the environment.  Obsidian draws out mental stress and tension.
Truth-Telling:
Also called the stone of truth, black obsidian is supposed to reveal mysteries—both about the inner world of the person working with the obsidian, as well as the inner workings of the cosmos at large. 
 Healing:
Black obsidian expresses clear energy of truth without taking any sides, it can be useful for those who tend to react emotionally to people and events.
Protection:
Another facet of black obsidian is its ability to draw in negative energy, thus protecting the wearer or the surroundings in which it is placed.
About Pixiu
Pixiu is a mythical god beast in Chinese mythology, embodied with a dragon head, horse body and Qilin's feet, similar to a lion. Besides that, it has a beard under its chin and wings at both sides with flying abilities. It is believed that it has the capability to draw wealth from all directions and it doesn't have any anus, which signifies that it only allow money to roll in and prevent them from flowing out. So Pixiu is well known for attracting wealth luck and good fortune to home and businesses. 
Pixiu Feng Shui Use and Placement Do's and Don'ts.
1. It must not be placed in the bedroom, especially facing the bed. This mythical beast is believed to pounce forward aggressively to grab the wealth energy back to where it is positioned. If you have one facing the bed will affect the sleeping quality with nightmares and cause a disturbance.
2. Do not place your Pixiu facing the toilet because it is a place of filth and foul smell.
3. Do not position it to the position that is higher than your head, because it symbolizes that it will bully his master.
4. Besides facing the area outside your main door, it is also good to position it to face the space outside your windows.
Should I wear it on my left hand or right hand?
The Pixiu bracelet is best worn with the left hand, instead of the right hand, because it is believed that if you wear it on the left, it symbolizes attracting good wealth luck and if you wear it on the right, it is giving away your wealth to other people.
Specifications:
Weight: 120 grams 

Size: Adjustable

Bead Size: 10mm

Pixiu Size: 35*20*12mm

Material: Natural Black Obsidian, Natural Green Jade
Package Inclusion: 
1 x Natural Green Jade Pixiu Black Obsidian Bead Rope Wealth &  Prosperity  Bracelet
Buy 2, Get 1 Free Offer

Limited Offer: Add at least 3 jewelry pieces to your cart. Apply the coupon code B2G1 at checkout, 1 item will automatically be free! 

So when you have 3 items in your cart, you will pay for only 2. 

Want more than 3? No worries, add 6 pay for 4. Add 9 pay for 6 etc..
Shipping & Handling

Shipping Time

U.K: 3-5 Business Days

U.S: 5-8 Business Days

Europe: 5-8 Business Days

Asia: 5-8 Business Days

Australia & Canada: 6-10 Business Days

Rest of the world : 7-19 Business Days

- Free worldwide shipping on orders over $78

-30-day hassle free return

You can read our full Shipping Policy Here.
Gifts & Packaging

If you're buying something for yourself and someone else, please let us know viaOrder Special Instructions at Cart page if you would like any specific pieces to be packed in separate keepsake gift boxes.
View full details